A Decorative Kitchen Chalkboard hangs in my kitchen and has for years.
But I don't let anyone write on it.
Years ago when I was going through a hard time my middle child wrote an encouraging phrase on there to help me.
I have cherished that chalk writing for a long time. If I can, I want to preserve it for years to come. I wonder if she knew then how much that chalk writing would impact me?
She visited me this month and saw it. She was shocked that I still had it. I protected it from getting erased through all my moves. It is pretty amazing it is still around.
I love chalkboards and that is why I had that decorative kitchen chalkboard in my house. We would use them to give messages to each other. Sometimes they were messages like "I will be home late" or maybe I took the car", that one didn't go over so well.


I use them for so many things. Mostly to remind me of things, but to help the kids remember a promise they made to me or their dad or dates they made that they might have forgotten.
Sometimes it was a chore chalkboard and sometimes it was a school homework reminder chalkboard. Since we home schooled, we needed ways to remember things like that.
I just love the idea of putting a big chalkboard on the other side of the kitchen bar for the kids to draw on. Mine were always under my feet when I would try to cook, so this would be a perfect solution.
I also like the idea of putting a decorative kitchen chalkboard on the refrigerator or the dishwasher. I know there are so many other places we can put them, but only you know where the perfect place is for your home.
---
Decorative Kitchen Chalkboards
---
Decorative Kitchen Menu Chalkboards
Menu Board with Hooks

Cucina Kitchen Black Chalkboard

Fat Chef Menu Kitchen Chalkboard

Large Fat Bistro Chef With Cooking Menu

Fat Chef Kitchen Chalkboard

Restaurant Chef Statue with Todays Specials

---
Peel and Stick Decorative Kitchen Wall Chalkboards
Wallies Peel and Stick Chalkboard Sheet

Wallies Peel and Stick Chalkboard Mural

Wallies Peel and Stick Chalkboard Mural

Chalkboard Vinyl Message Board

Elegant Royal Shape Chalkboard

Tote Bag Chalkboard Accent

Appliance Art 2-foot by 16-foot Roll

Pig Chalkboard

Wine Bottle & Glass Combo

Chalkboard Frame Wall Decal

Fancy plaque Chalkboard

Chicken Chalkboard

Weekly Schedule Chalkboard

Stacked Cups Chalkboard

Teapot Chalkboard Accent

Cupcake Chalkboard

Don't Forget Chalkboard

Remember Chalkboard

---
Kitchen Chalkboard Labels for Canisters or Containers
40 Chalk Labels

22 Fancy Rectangle Chalkboard Sticker

40 Oval Chalk Labels

Liquid Chalk Pen and 100 Labels

Extra Large Chalkboard Label Stickers

Chalkboard Label Stickers

---
What You Can Do With A Sheet of Chalkboard?
Chalkboard Sheet Ideas
Chalkboard Sheet Ideas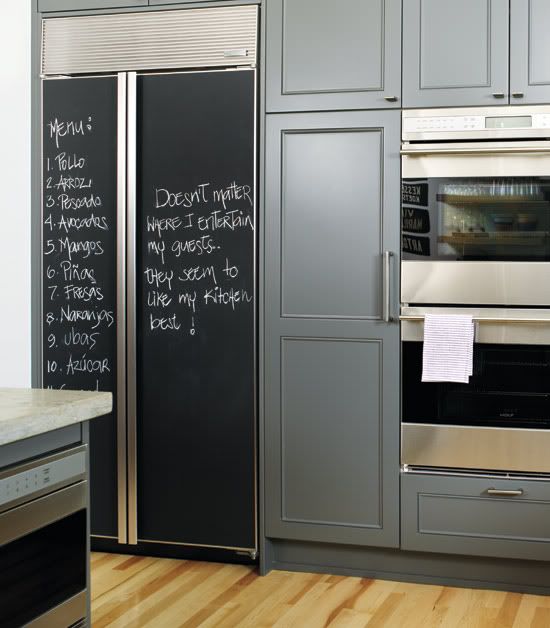 Chalkboard Sheet Ideas
Chalkboard Sheet Ideas
Chalkboard Sheet Ideas
Chalkboard Sheet Ideas